Innovation Services
Corporate
Innovation
Leverage Innovation for Business growth
Hackathon

Accelerator

Venture Building

Business Matching

Conference & Workshop

Learning & Development

Community Building Consultation

Culture Transformation

Top Management Training

Internal Content

To empower people to reach their full potential
Conference & Workshop
Trainings builds skill, skill builds credibility, credibility builds brand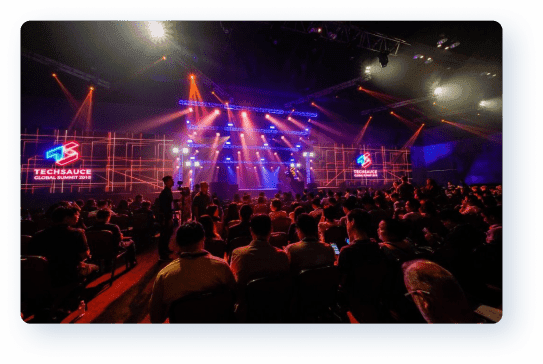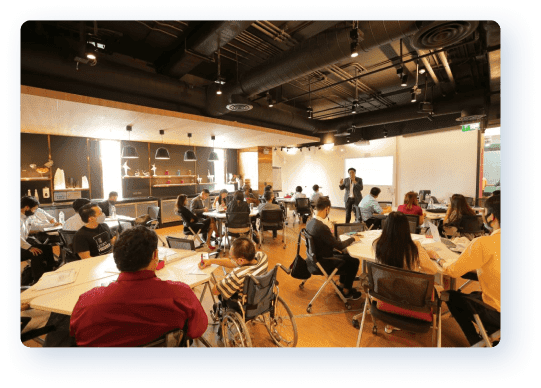 Impactful brands make a difference. We help brands rediscover their purpose through corporate training in four key training areas: Brand Strategy, Internal Branding, Branded Customer Experience and Sales & Marketing. We help you develop growth-led businesses with value.
Acquire future-proof innovation capabilities
Adaptability & Agility : A fast-changing world requires quickly transforming capabilities to keep up with the pace. Get your employees accustomed to positive change, and find people who have change and agility in their nature.

Creativity
An innovative culture and the right set of creativity techniques are essential. Enhance your team's customer-centric mindset and skills in developing new products, services, and business concepts, as well as finding new markets for your innovative technology.

Intrapreneurship
Turn your managers into intrapreneurs. Make them adopt a hands-on approach with their projects using a wide variety of entrepreneurial tools, as well as a structured intrapreneurship process to change ideas into market-ready solutions.